Staten Island Senior Divorce Attorney

According to the National Center for Family & Demographic Research, divorce among people age 50 and older has more than doubled since 1990. New York is no exception, particularly after passing no-fault divorce laws in October 2010. Although older couples no longer have issues pertaining to children, it is still necessary to resolve matters related to property division and spousal maintenance. Additionally, unique concerns arise pertaining to retirement accounts, workforce re-entry/training, health care and the declining health of spouses as they age. These matters, as well as your divorce as a whole, can benefit from the thorough analysis of an experienced divorce attorney.
Comprehensive Representation To Meet Your Needs
Look to The DePalo Law Firm for assistance with all aspects of your senior divorce, uncontested or contested. With more than 30 years of experience, we can help with even the most complex matters related to dividing assets in divorce, including retirement accounts, pensions and the marital home. This includes the following:
Thoroughly examining all assets, debts, income and the tax implications
Obtaining your share of pension and retirement assets
Determining spousal support/maintenance, if applicable
Survivor benefits and insurance benefits
In addition to property, retirement and support concerns, a divorce also can require changes to your estate plan. With knowledge and experience with estate planning documents, we are able to review your will, powers of attorney and health care proxy to identify changes that need to be made. We can make these updates on your behalf to ensure your personal and financial interests are protected.
To contact a Staten Island senior divorce lawyer: Call our office at 718-213-4746 or toll free at 866-319-8319. Or, if you prefer, send an email using the online contact form.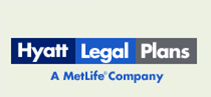 The DePalo Law Firm has been accepted as a Participating Law Firm for Hyatt Legal Services, ARAG, Workplace Benefits, and the Legal Club of America.