NY Support Modification Attorney

There are many nuances in the law and you need our expertise to help you in these situations.
In New York, Child Support is Highly Regulated
As a parent, you have a fundamental responsibility to support your children, and that responsibility does not end in divorce. In New York, the parent who does not have primary residential custody parent is required to pay child support to the parent with custody. Those payments are determined by a formula that considers the incomes of both parents and the number of children. If there is a 50/50 custody split the parent who makes more of an income is obligated to pay support.
I am child support attorney Anne-Louise DePalo. As an experienced attorney in Dongan Hills, Staten Island, New York, I have extensive experience and can answer your questions about child support and explain how your support payments are calculated. I assist clients in initial child support determinations and modifications, as well as child support enforcement cases, if a parent is refusing to pay.
New York Child Support Facts
The amount of visitation you have can affect child support payments. Even if you have your child 50 percent of the time, you may still have to pay child support if you are the higher-earning spouse.
Child support is based on your gross income, after Social Security, local tax and Medicare have been deducted.
In addition to base child support, you must also pay a pro rata share of daycare expenses and health care costs.
Child support payments can be modified in the event of job loss or other changes in your circumstances. However, you should never stop or change your payments without a court-approved modification.
You are generally required to pay child support until your child reaches age 21.
In some cases, tuition and extracurricular expenses are also awarded in addition to child support.
Any maintenance paid is deducted as a credit from the proper spouse
Changes to Child Support Laws in October 2010
Parents have an automatic right to seek a child custody modification if more than three years have passed since the initial agreement was established, or if either party's income has changed by 15 percent or more.
To schedule a consultation with a lawyer to discuss child support payments: Call 718-213-4746 or fill out the contact form on this website. Our law office is located on 94 Hancock Street in Dongan Hills, Staten Island, New York.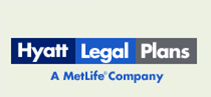 The DePalo Law Firm has been accepted as a Participating Law Firm for Hyatt Legal Services, ARAG, Workplace Benefits, and the Legal Club of America.