Staten Island Same-Sex Divorce Lawyer

In New York, same-sex marriage is recognized by state law, as is "no fault" divorce. However, this does not mean that a divorcing same-sex couple will not experience difficulties in the divorce process, particularly in terms of visitation and custody issues. Whether you are seeking an uncontested or contested divorce, you can benefit from the advice and counsel of an experienced divorce lawyer.
With help from The DePalo Law Firm, based in Dongan Hills, Staten Island, you can successfully navigate through all aspects of the same-sex divorce process. As your law firm and Staten Island Same Sex Divorce Lawyer, we can assist with the following:
Property division, including division of pensions and separate property rights
Spousal support or alimony calculations, if applicable
Parenting plans for child custody and visitation arrangements
Child support payments
We have more than 30 years of family law experience, and we keep up to date on the latest legal developments in this new and changing legal area regarding same-sex couples.
Protecting Your Child Custody Rights
Many of the complications in same-sex divorce come from custody and visitation issues. Cases often require complex analysis and vary according to many variables, including whether both spouses adopted the child or if one is the birth parent. The courts will make rulings based on what is in the best interests of the children. This also should be the focus for both parties if they decide to determine a parenting plan through negotiation or mediation.
Whether you choose to resolve matters regarding children through mediation or more traditional means, we will help you to understand and explore your options. In addition to protecting your child custody rights, our goal is to help you to find a parenting plan that is in your children's best interests.
To discuss your case with a dedicated Staten Island Same Sex Divorce Lawyer: Contact The DePalo Law Firm at 718-213-4746, toll free at 866-319-8319 or by email using the online form.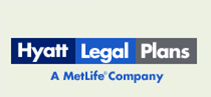 The DePalo Law Firm has been accepted as a Participating Law Firm for Hyatt Legal Services, ARAG, Workplace Benefits, and the Legal Club of America.