Contact the DePalo Law Firm
To schedule an attorney consultation at my Staten Island office, call (718) 351-3748 or fill out the contact form below. My law office is located on 94 Hancock Street in Dongan Hills, near the Staten Island train station in New York. I offer evening appointments to accommodate the needs of working people.
The use of the Internet or this form for communication with the firm or any individual member of the firm does not establish an attorney-client relationship. Confidential or time-sensitive information should not be sent through this form.
WHAT CLIENTS HAVE TO SAY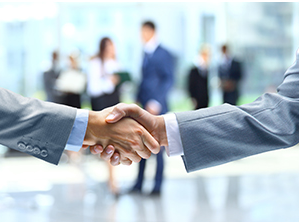 Dear Anne-Louise,
As Easter Sunday approaches and Spring has just begun, I wanted to take a moment to thank you for extending your compassion, expertise and support at the darkest of times for my children and I. It did not go unrecognized nor unappreciated. Our introduction was, I believe, God's way of setting the path. As far as I am convinced, it was not coincidental. It was meant to be you. You proceeded to assist in all my needs, answered any/all questions with understanding and totally related to my circumstances in a way that only a woman could.My journey was long and difficult but I did what I needed to do for my children and for myself. It was time to move on. You were there to lend a hand every step of the way.Unfortunately, these past six months have been the worst time in my children's lives. But having you to speak with and answer my questions on behalf of my children was something extraordinary, for a woman in my economic and emotional state. God bless you. Being confident in the knowledge that I have a friend in you, who has years of experience and gets more kind and compassionate as years go by, is certainly, MY blessing. I want to wish you and your family a healthy and Happy Easter! Please know that my children and I are getting stronger each day with prayer and support from family and friends. We are looking forward to Springtime and a new beginning during this Easter season for all of us.
So, from the bottom of our hearts, thank you for being so great at what you do. You do make a difference in your client's lives.
Regards,
Rosemarie D.